The Boston Symphony Orchestra
Immersion learning
The BSO, as a brand, is a 130 year old institution and includes The Boston Pops, Tanglewood and The Boston Symphony Orchestra. The musical features run year-round, though the holidays are huge for The Pops, as is the famous 4th Of July performance on the Esplanade on the Charles River.
Key insight: It's not about music, it's about live music. No two performances are exactly alike, the visceral energy felt among the live crowd, the visual spectacle, the intense clarity of sound, the act of witnessing the music being created right in front of you.
the ideas
I presented ten different ideas, each taking a slightly different tack on the "live music" insight. Below you can scroll through each idea exactly as it was presented. Tip: make your browser bigger so the images become big enough to read.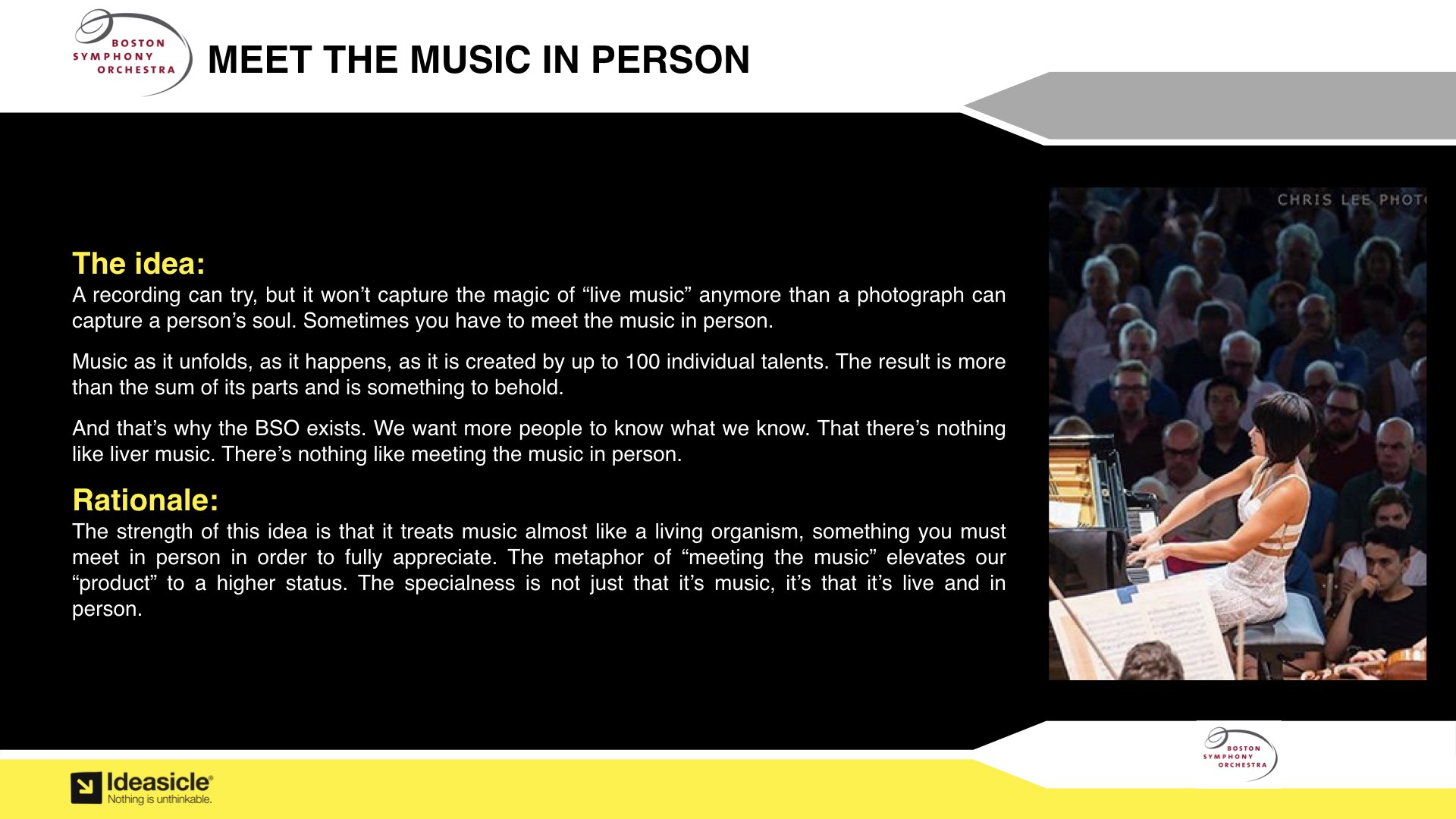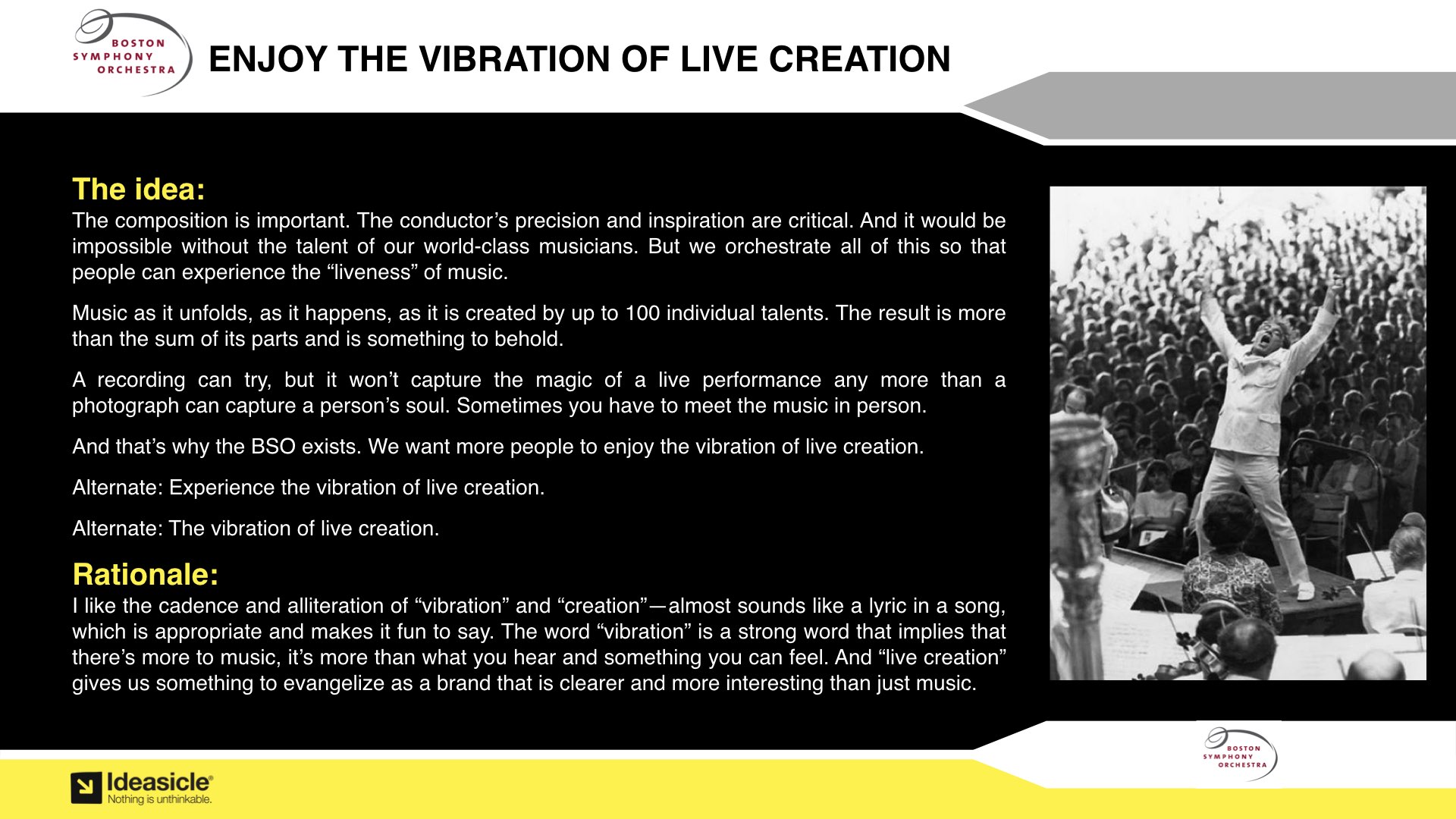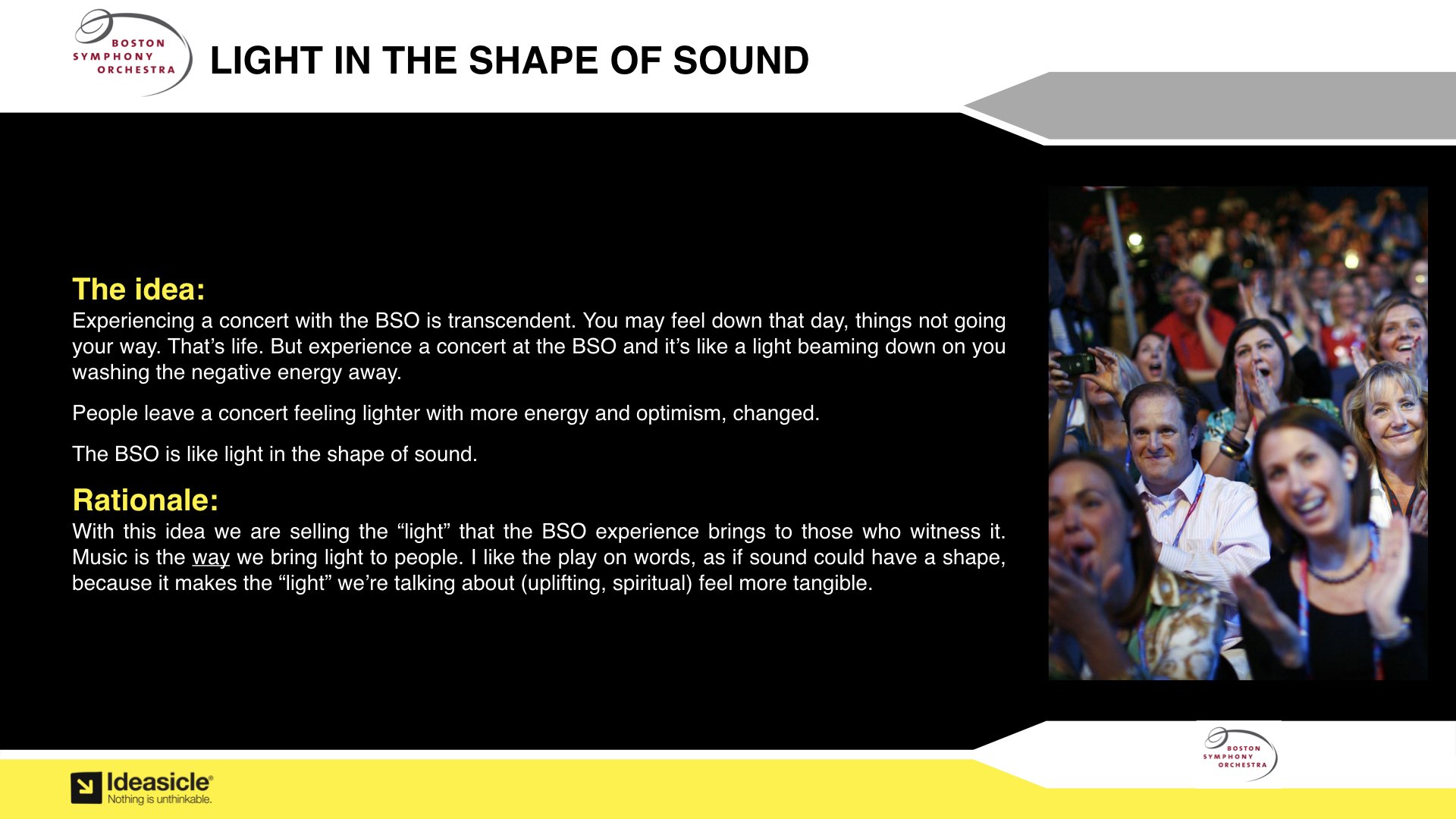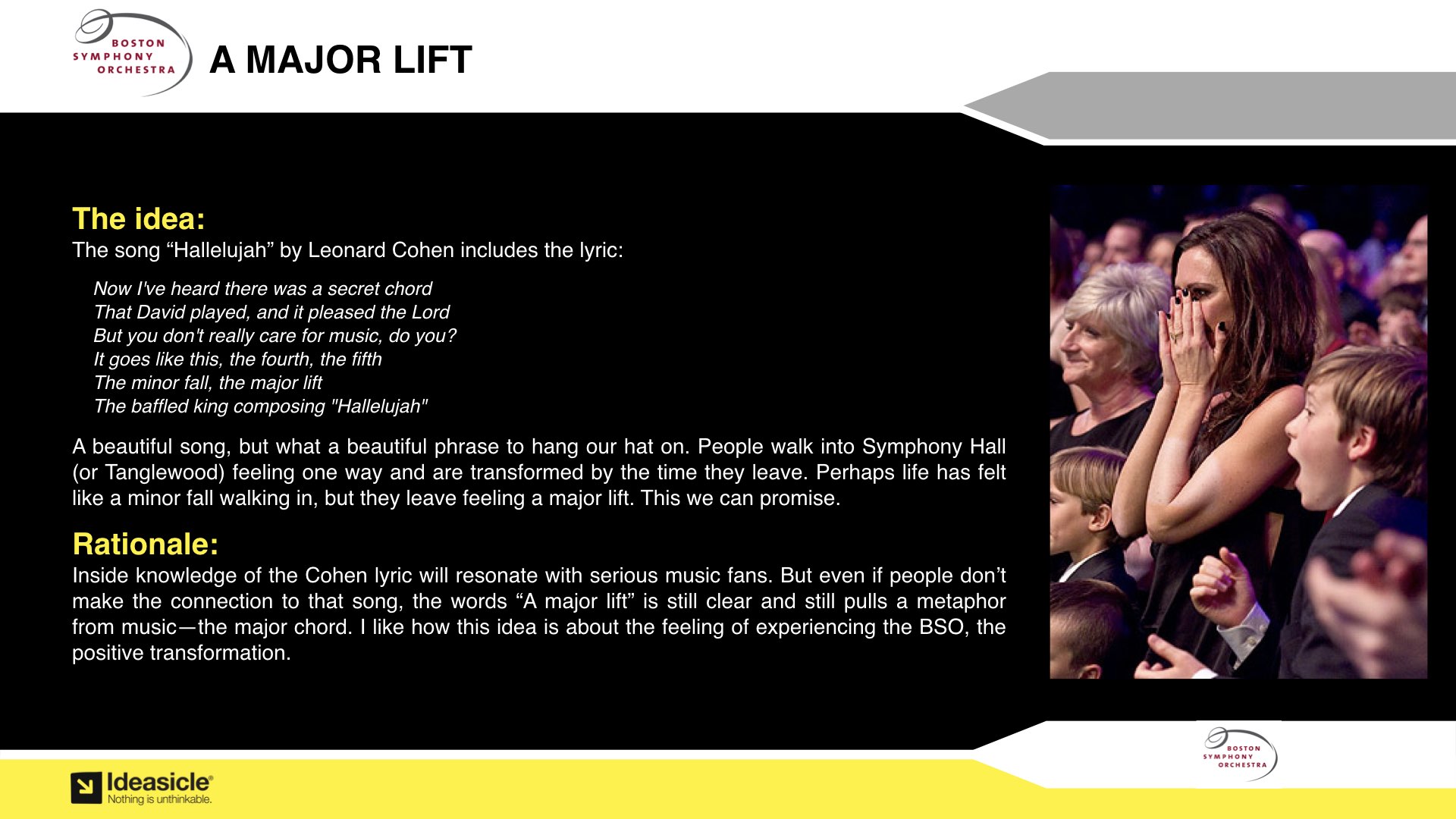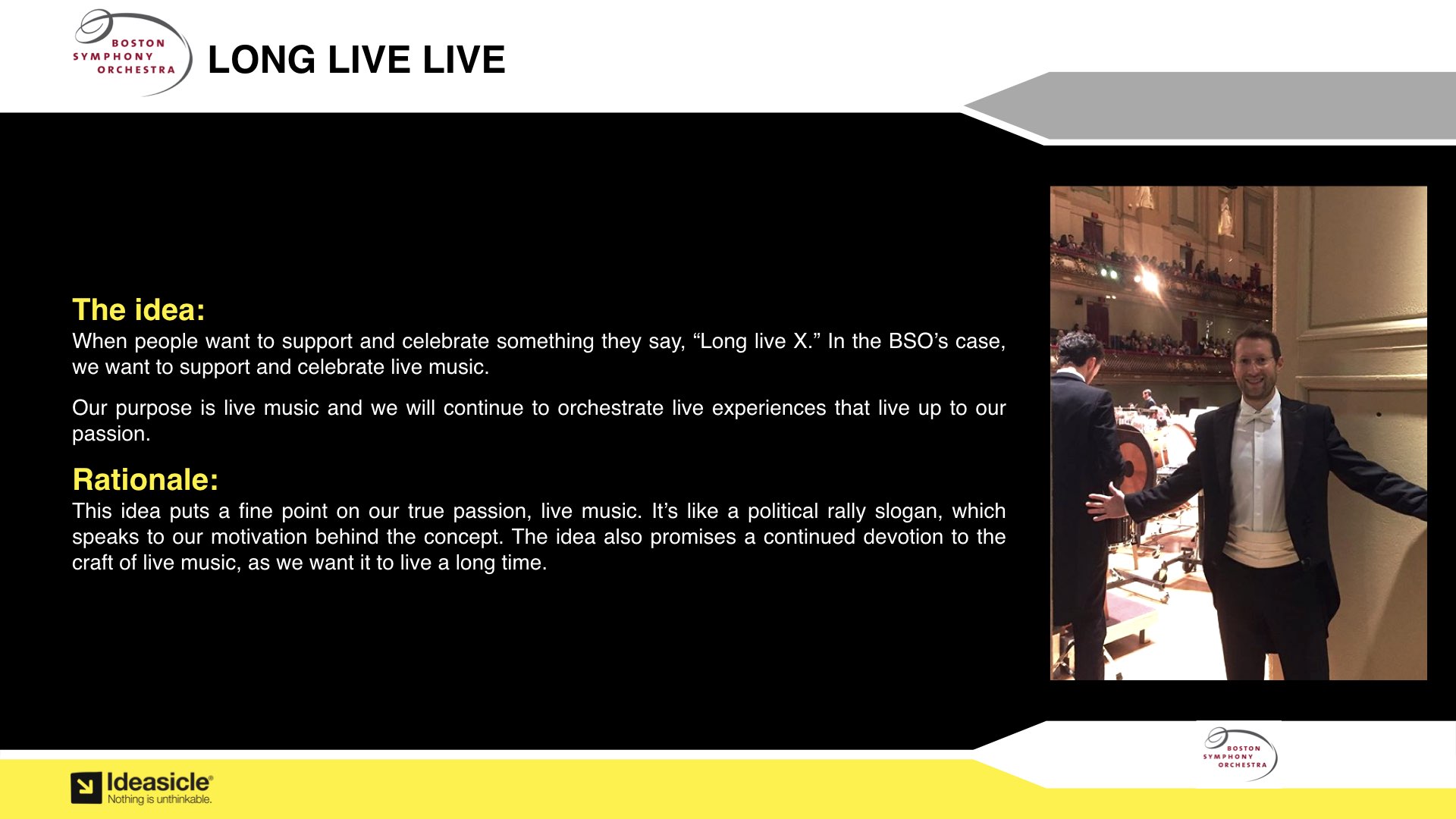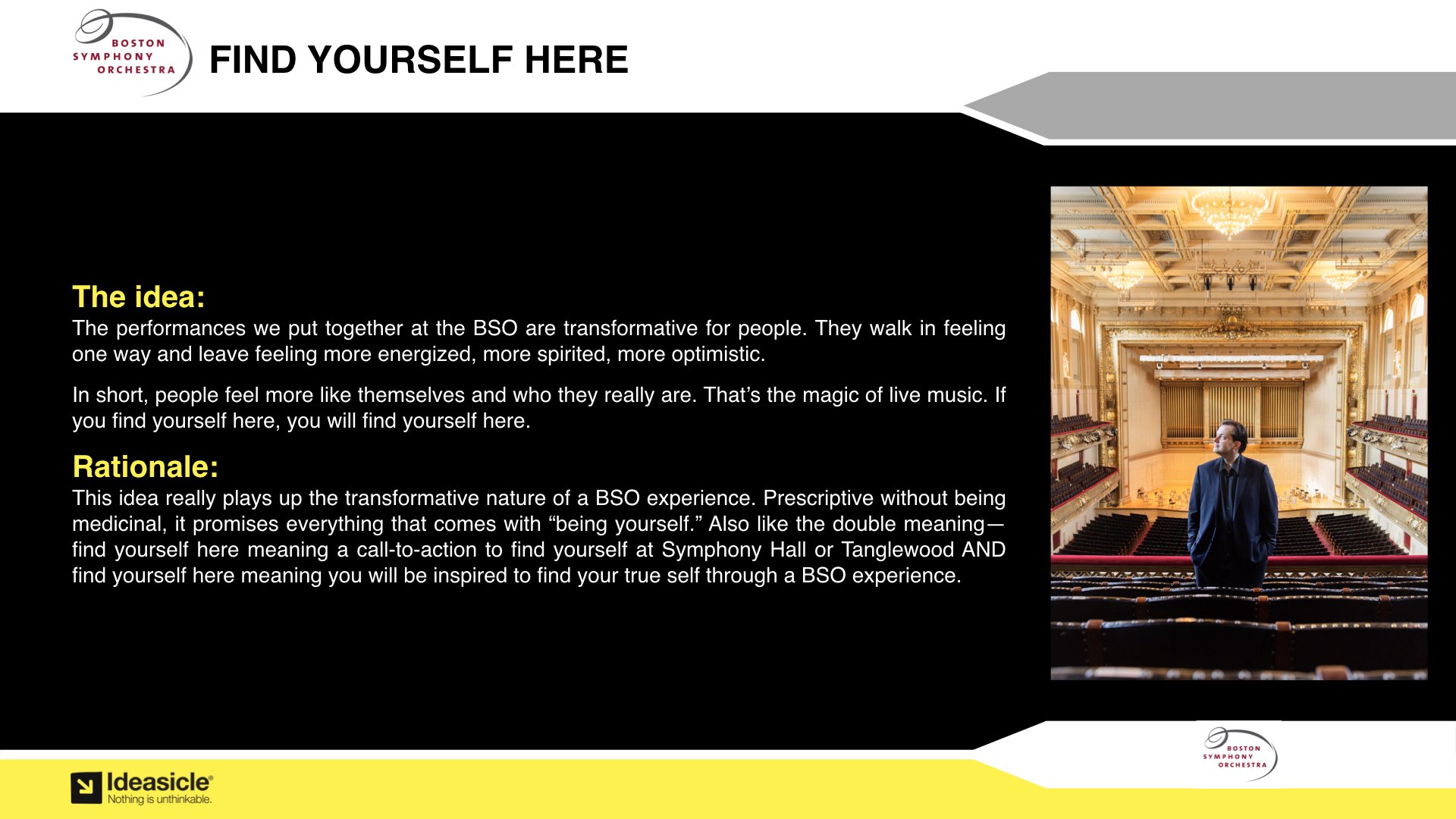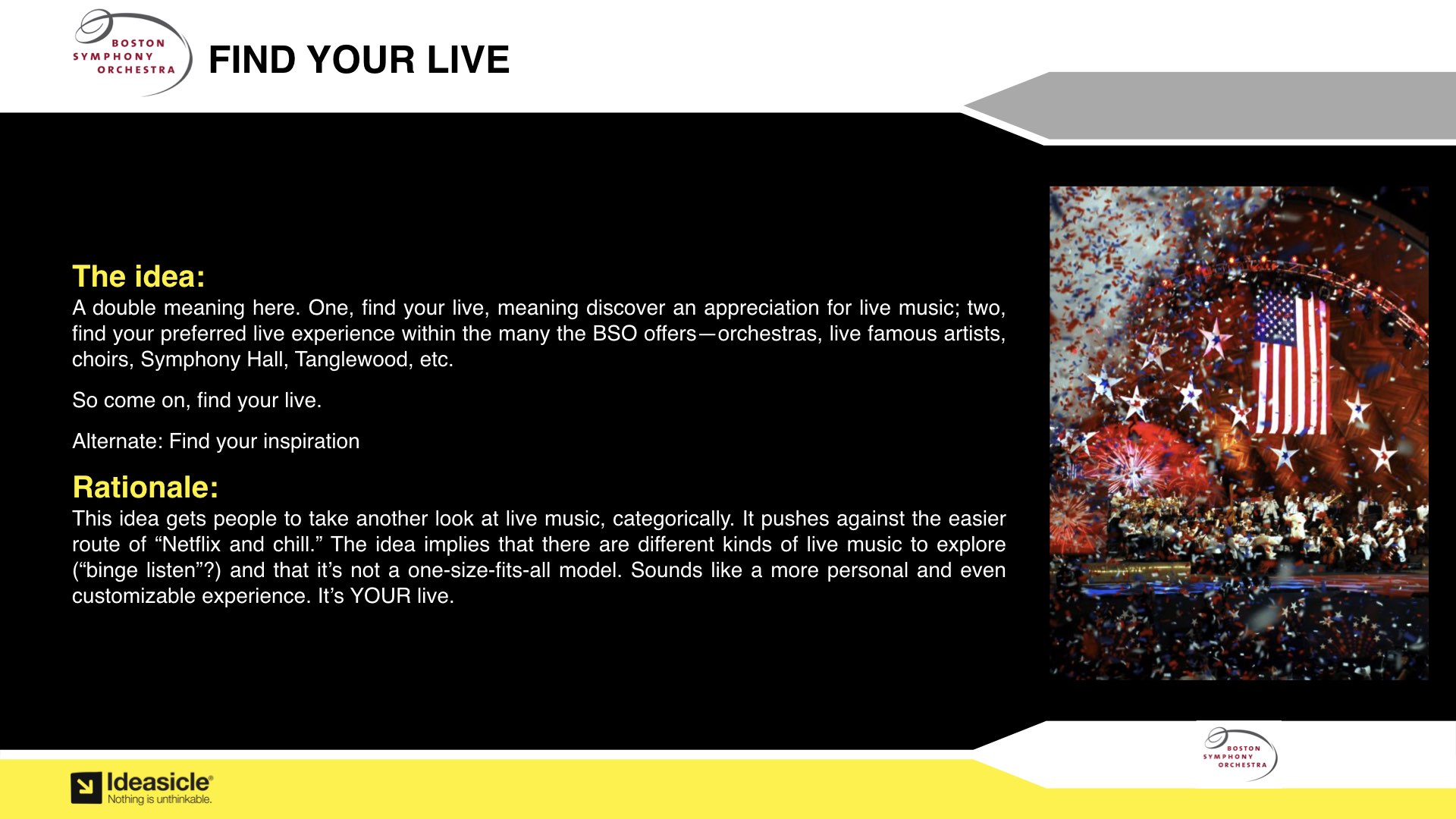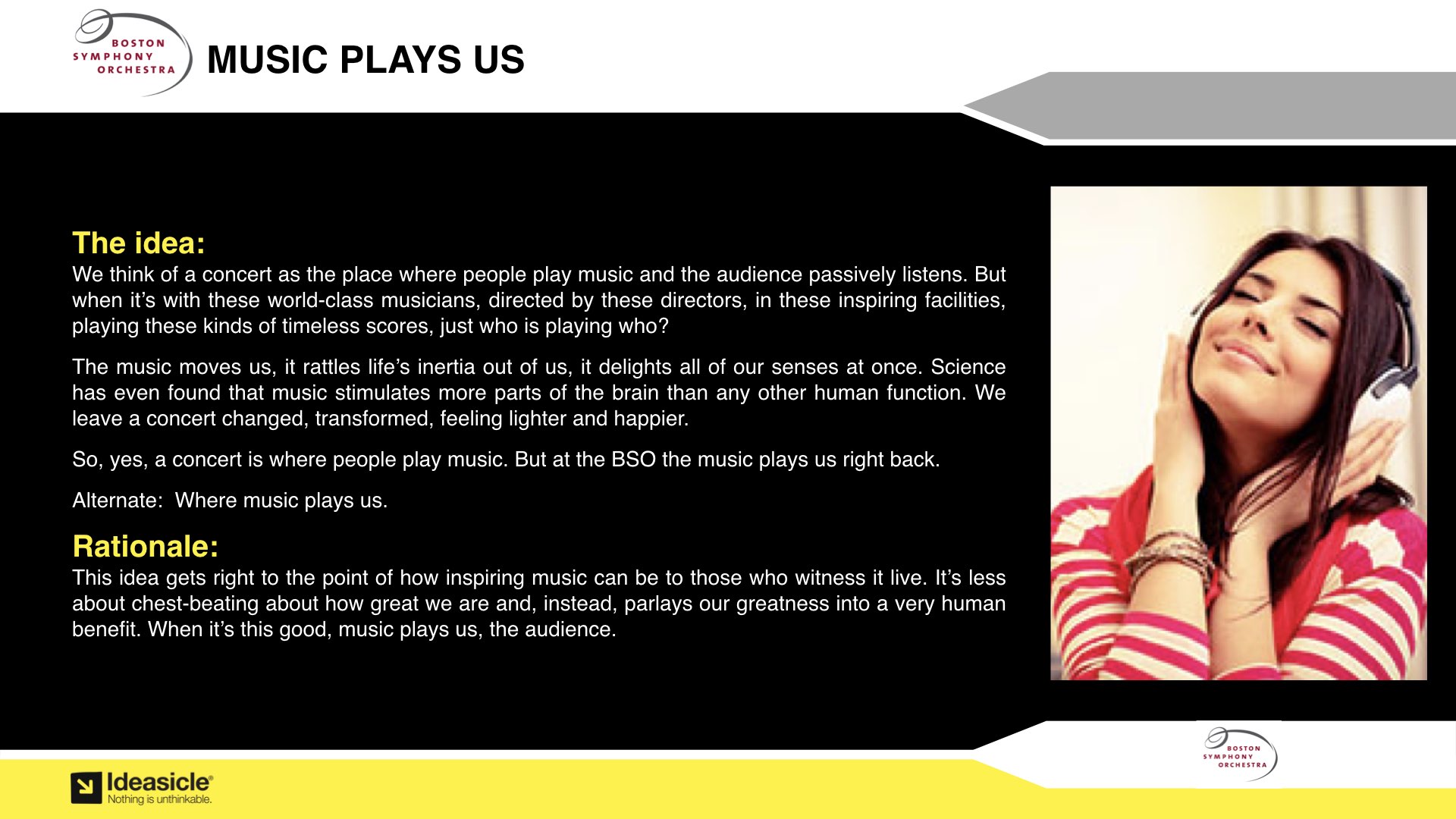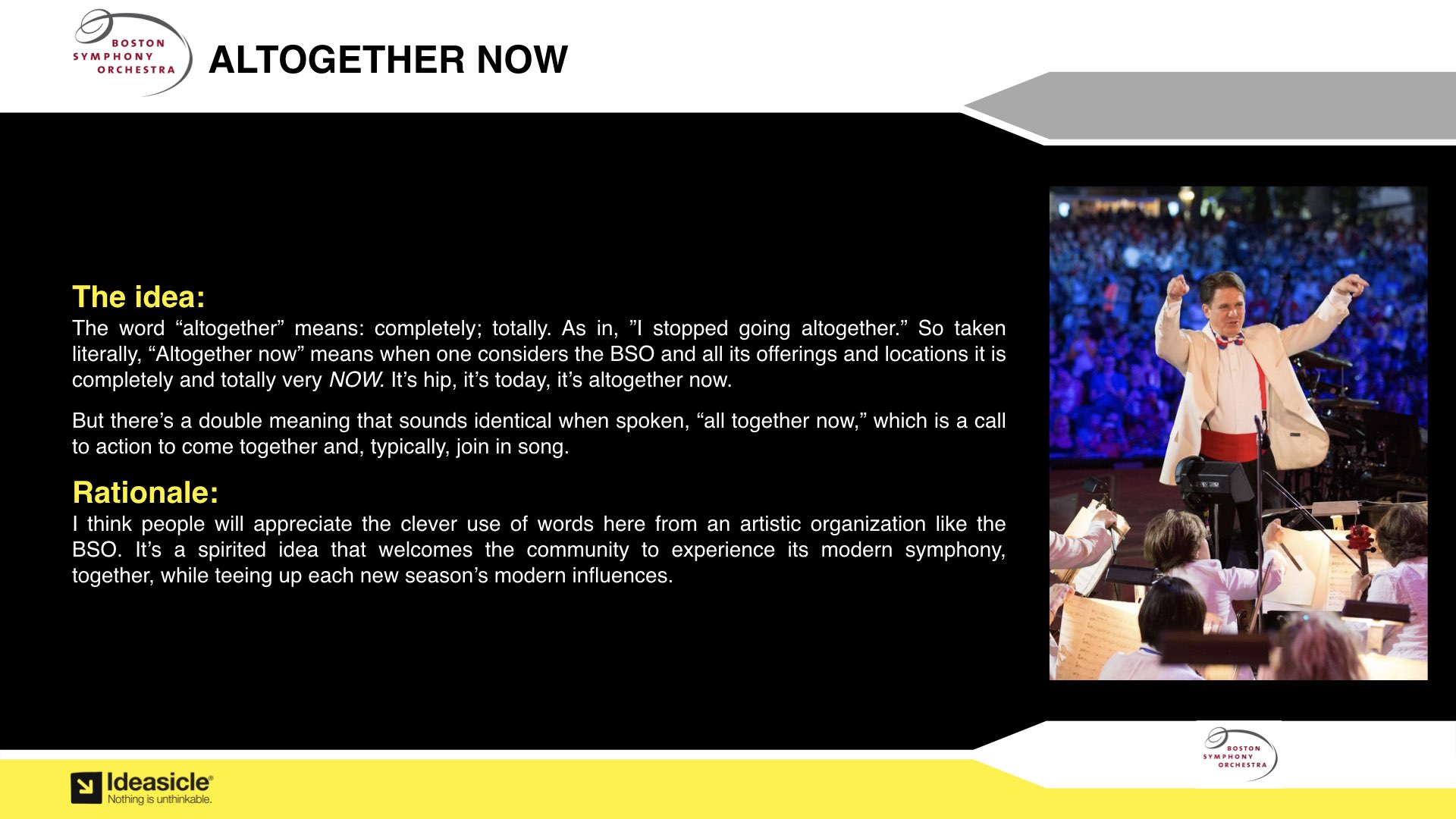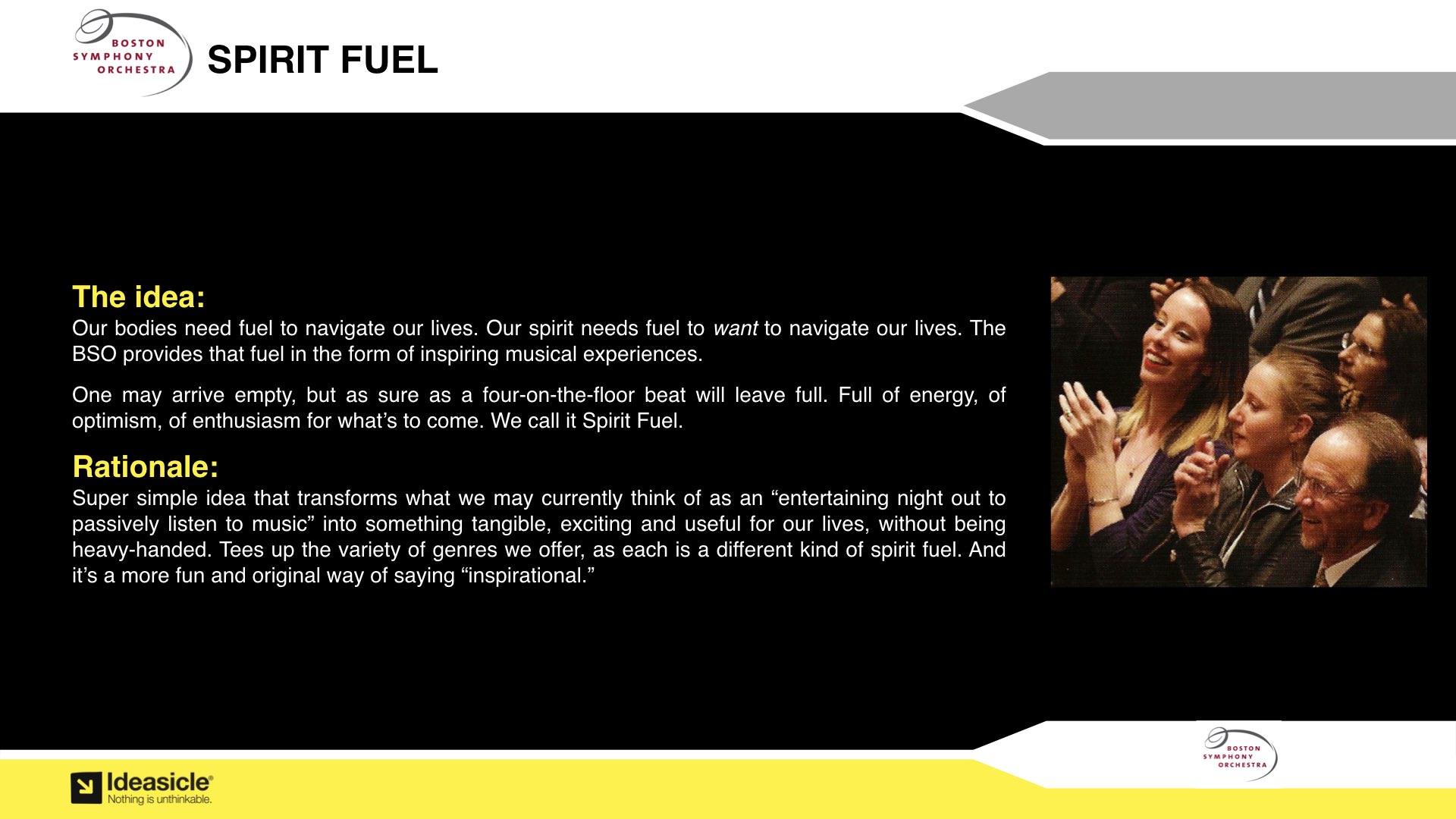 There was much debate about the pros and cons for each idea, which was therapeutic for the client. In the meeting we narrowed it down to four and after a couple days the client chose "Meet The Music In Person."
Now it was time to write the manifesto for that idea.
manifesto
The audience for the BSO is educated and rather sophisticated, so it seemed appropriate that the tone of the brand's manifesto would appeal to such a mindset. Click to enlarge:
Activation
This idea was only recently adopted so there is no activation yet. However, the website will be the first place we'll see this idea. Also, some of the ideas presented, while they were not approved as "brand ideas," will likely make their way onto billboards and other key communication vehicles.