Immersion learning
The Fidelis Group is an engineering firm who has designed a collection of data-driven software platforms that help manufacturing companies organize and optimize their large complex manufacturing systems.
Key insight: The target customers in these companies are engineers by trade. They don't just see the world, they are wired to deconstruct it, take it apart and analyze it. What Fidelis does allows these engineers to be engineers, better.
the ideas
I presented ten different ideas, each taking a slightly different tack on the insight. Below you can scroll through each idea exactly as it was presented. Tip: make your browser bigger so the images become big enough to read.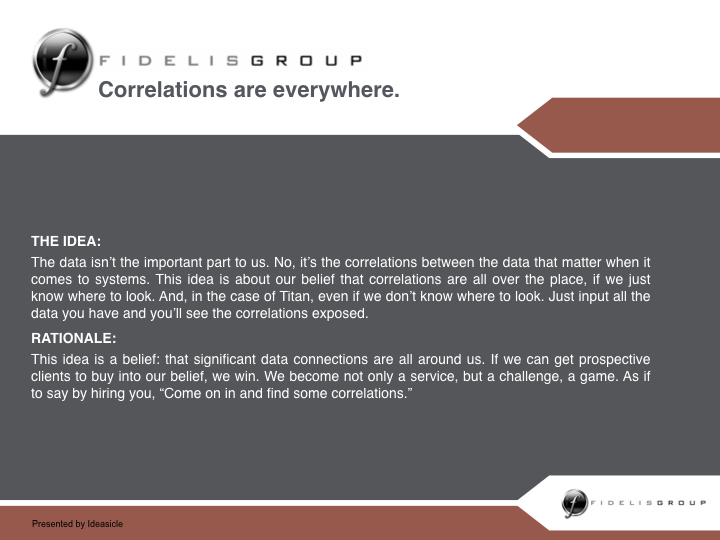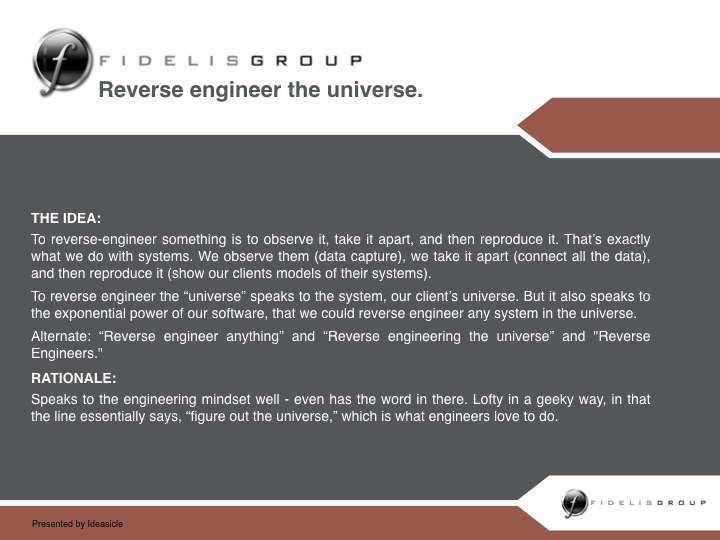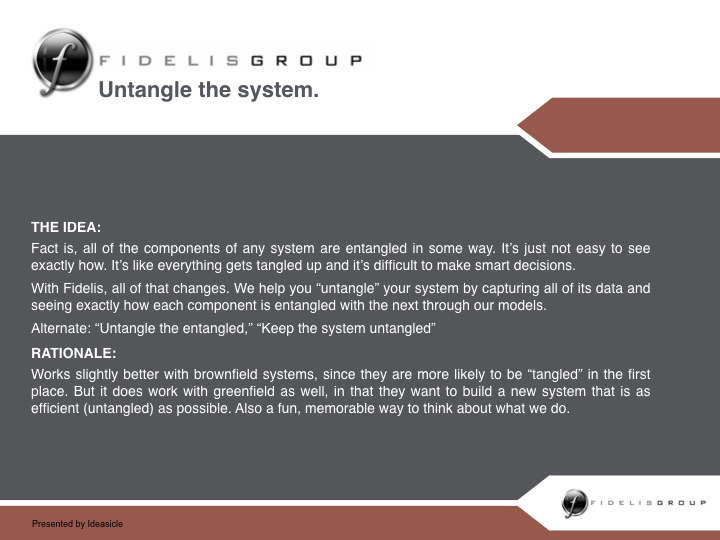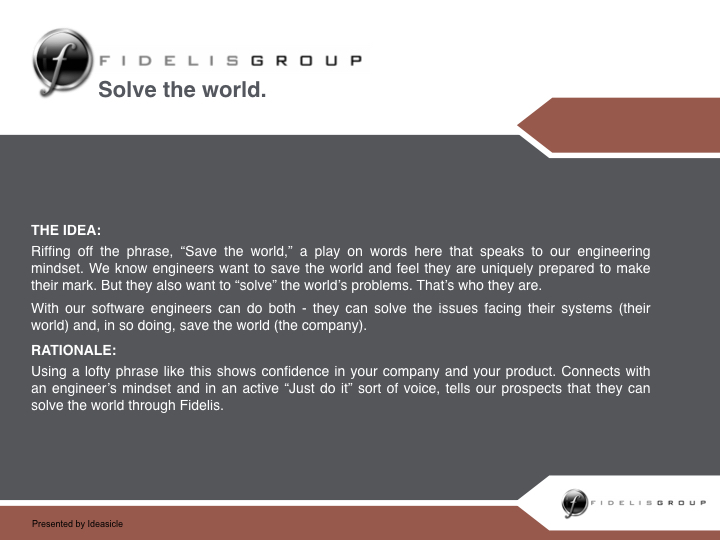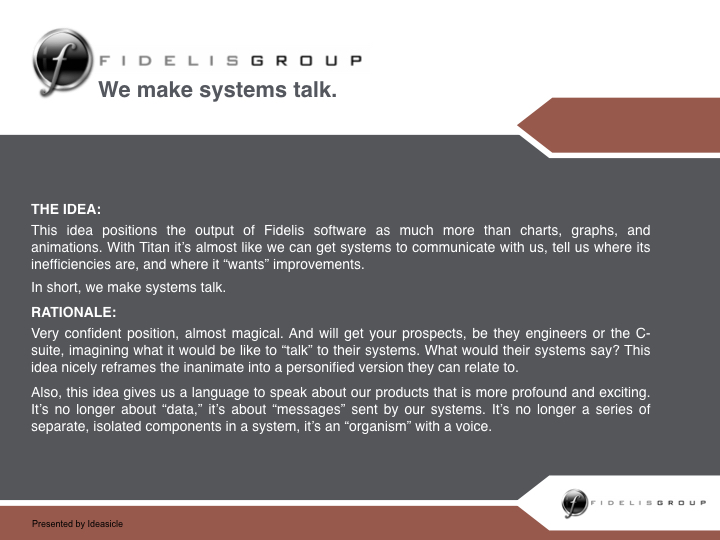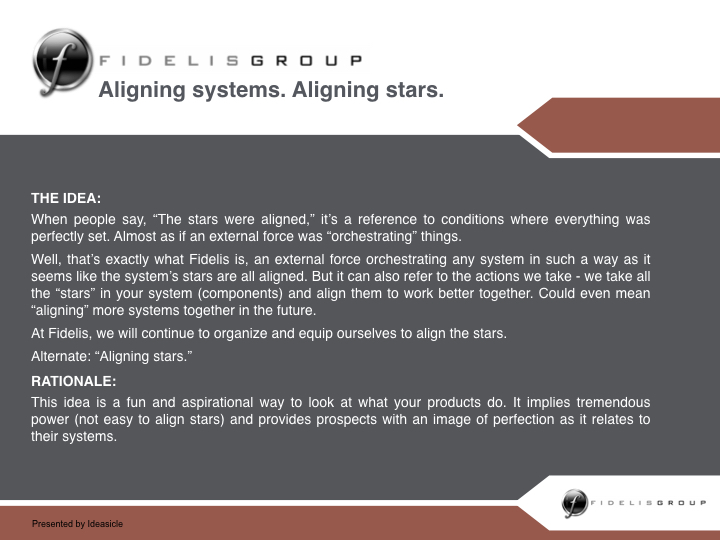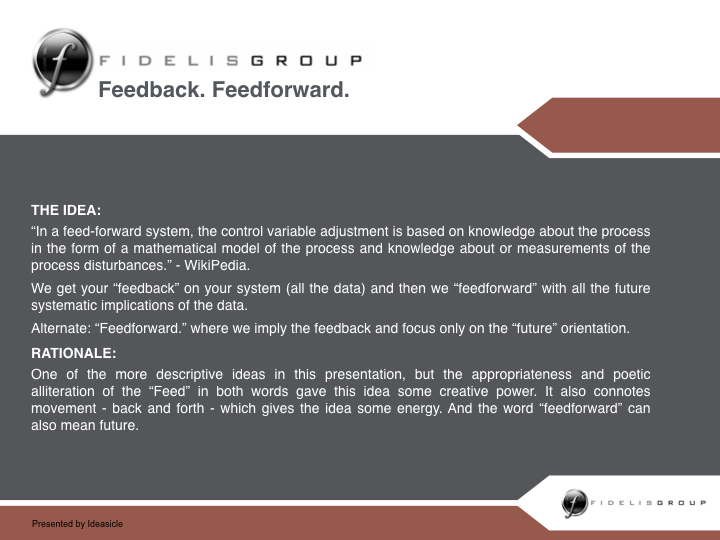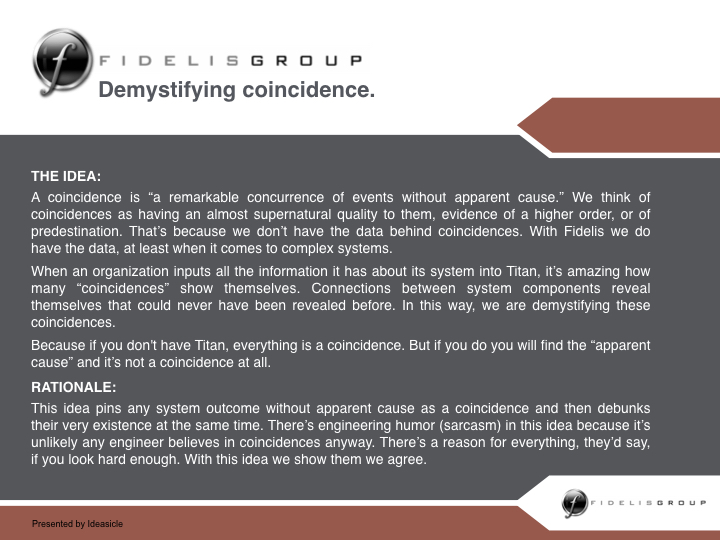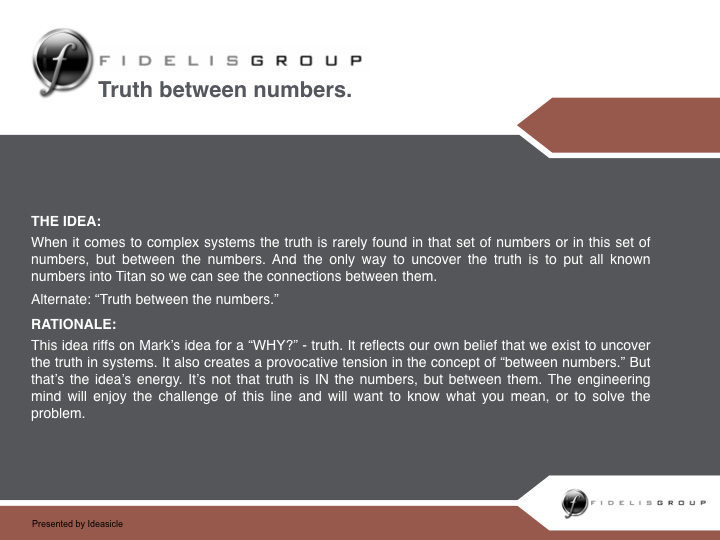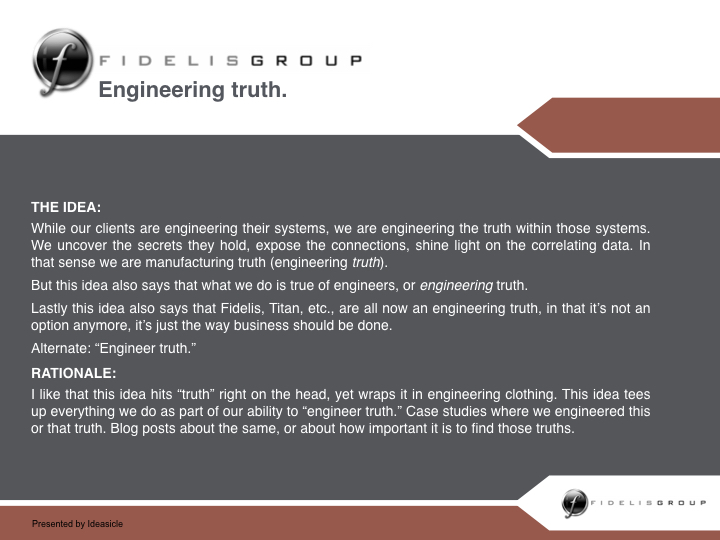 "Untangle the system" was excitedly approved because the client believed it captured just enough credit for Fidelis while also feeling empowering for the engineer to get most credit.
Now it was time to write the manifesto for that idea.
manifesto
We laugh in the face of system complexity:
Activation
Upon approval of the manifesto, I also provided a communications plan. The client immediately went to work reskinning their web site, their collateral materials and started a blog, where each post was another way the brand "Untangled the system."
In fact, only a year later after this exercise the company was sold to AspenTech. I like to think the value we created in developing this brand idea assisted in that sale.