Immersion learning
In February 2016 Heat Advertising was acquired by Deloitte Digital. The question now was, how do we position this new combined entity? Both had massive qualifications and credentials. Heat was a creative advertising gem from San Francisco, Deloitte Digital a digital powerhouse from New York with deep category insights within the larger Deloitte entity.
Key insight: I facilitated a brainstorm with senior folks from both parties and concluded that our position must be about more than just communication, but must somehow rationalize the best parts of both entities, or the new result/benefit of of the combined entity.
the ideas
It was interesting for me to do this exercise because we're talking about my own philosophies towards branding. You'll see lots of my personal themes in the ten ideas I presented, each taking a slightly different tack. Below you can scroll through each idea exactly as it was presented. Tip: make your browser bigger so the images become big enough to read.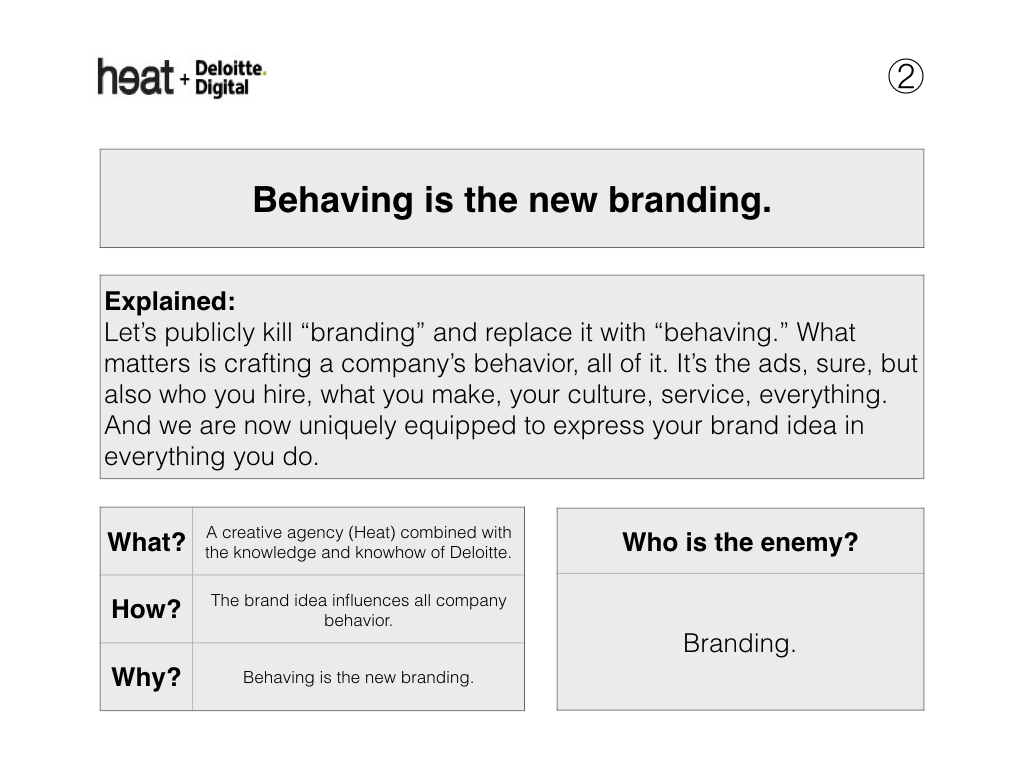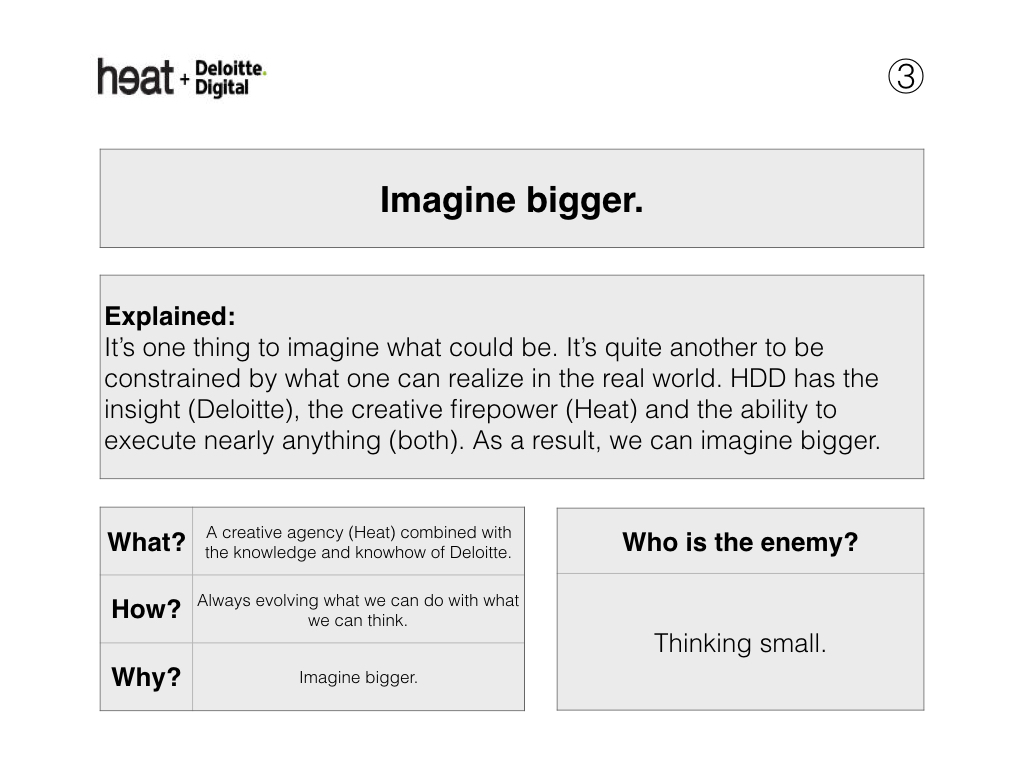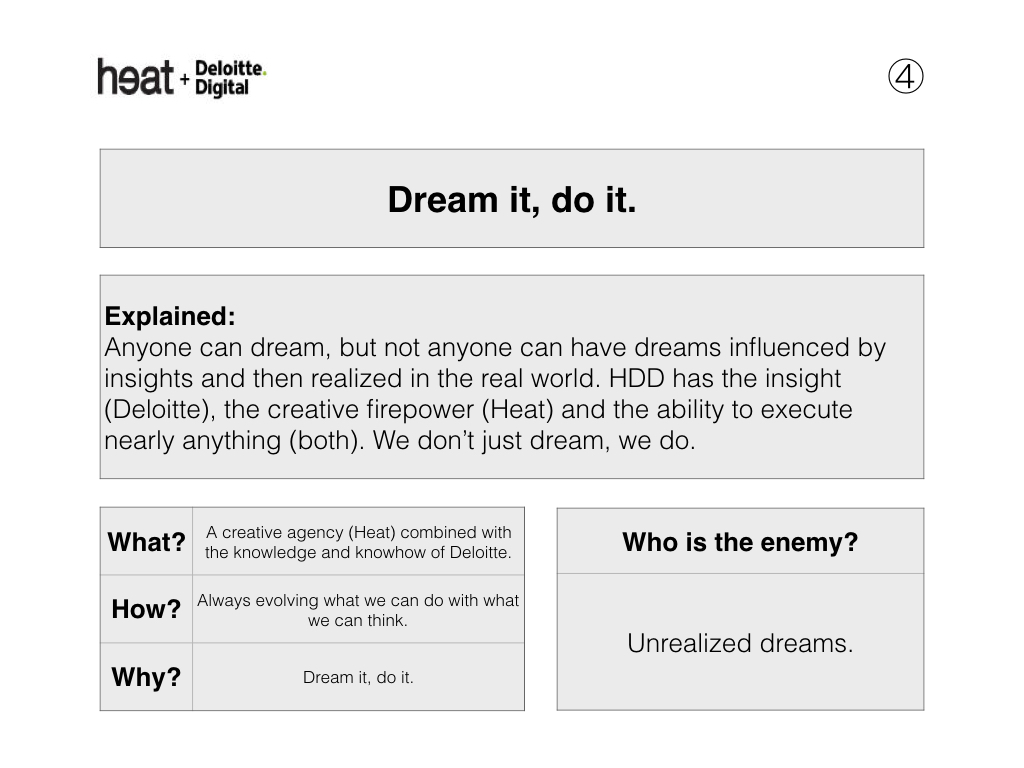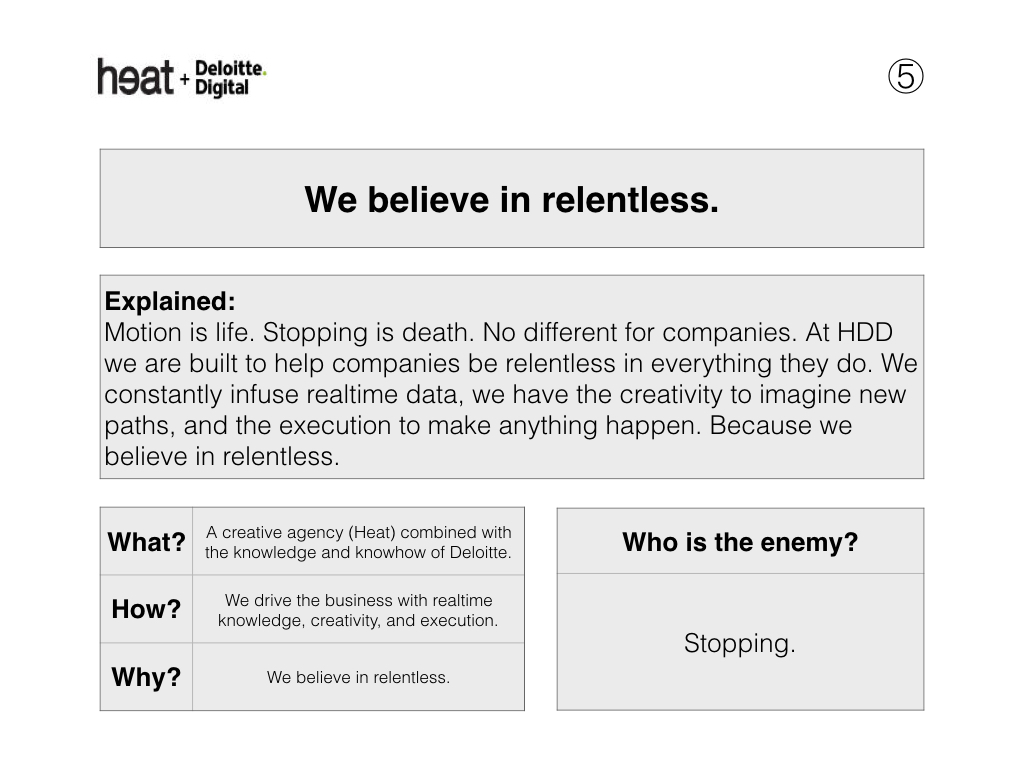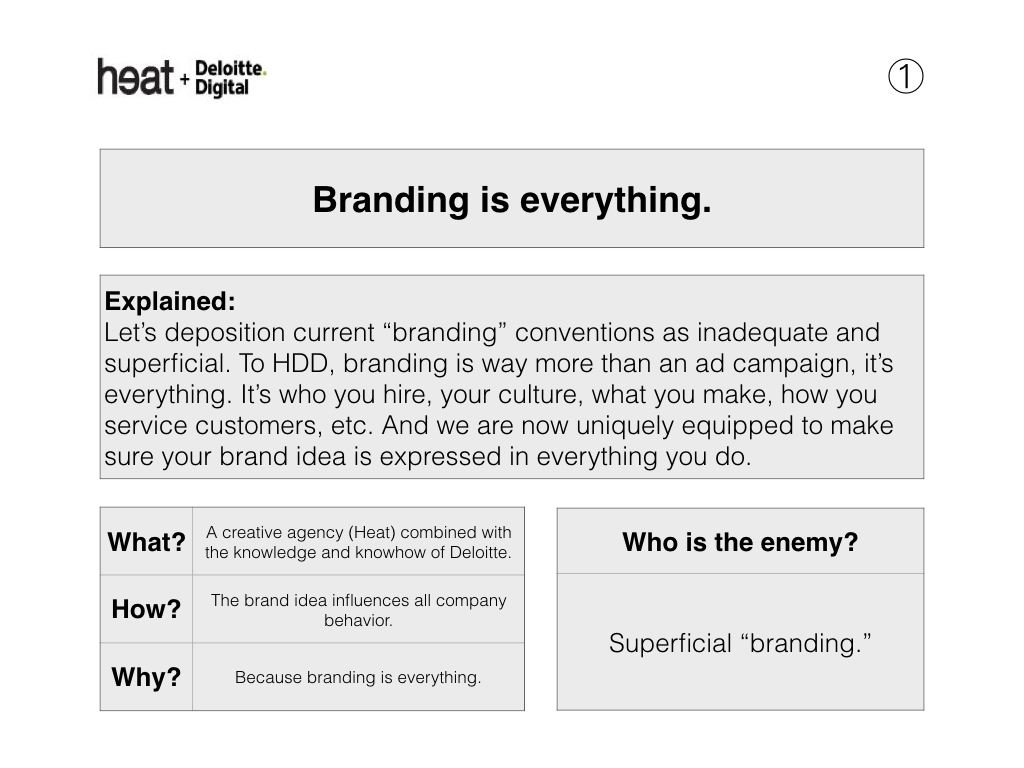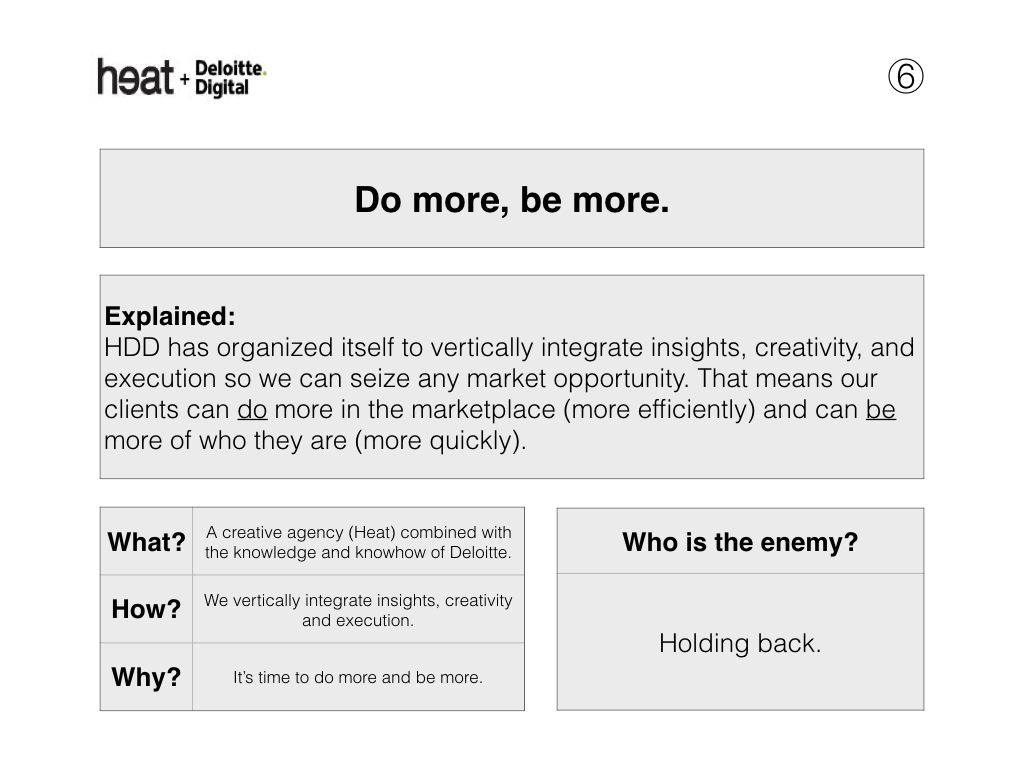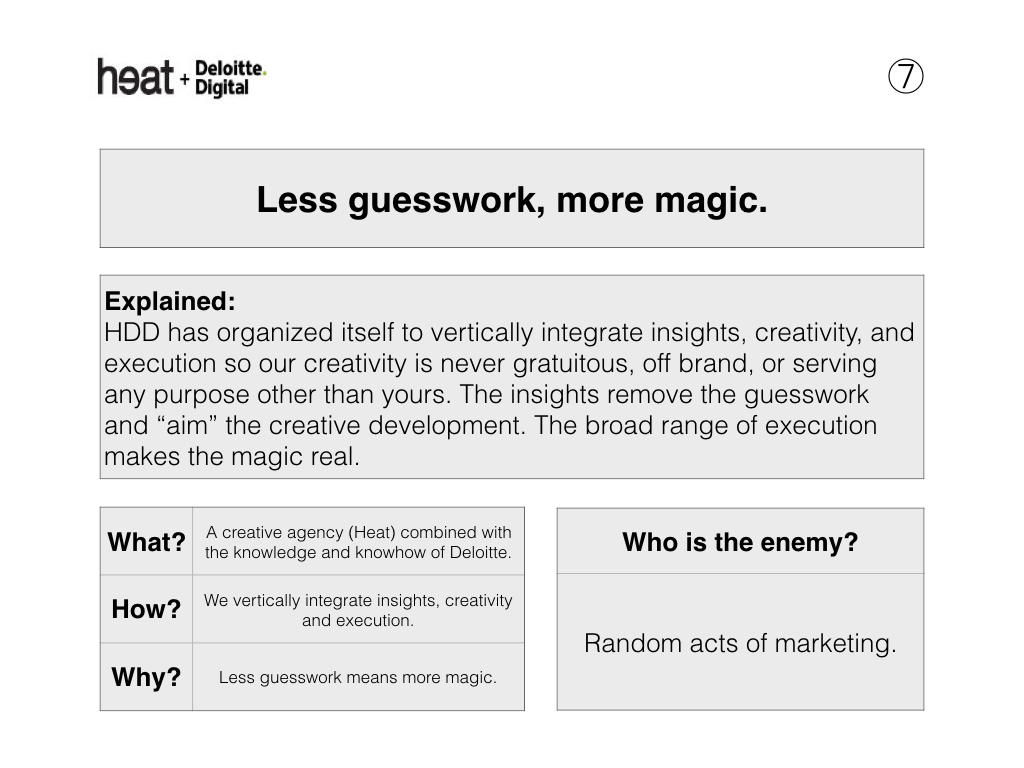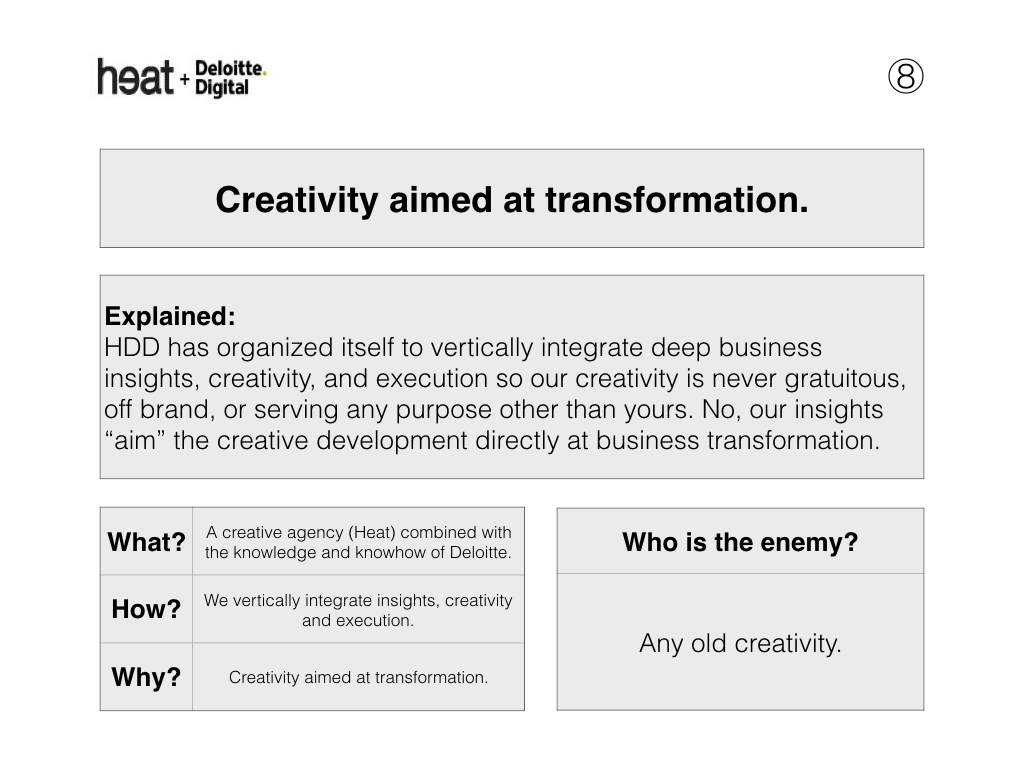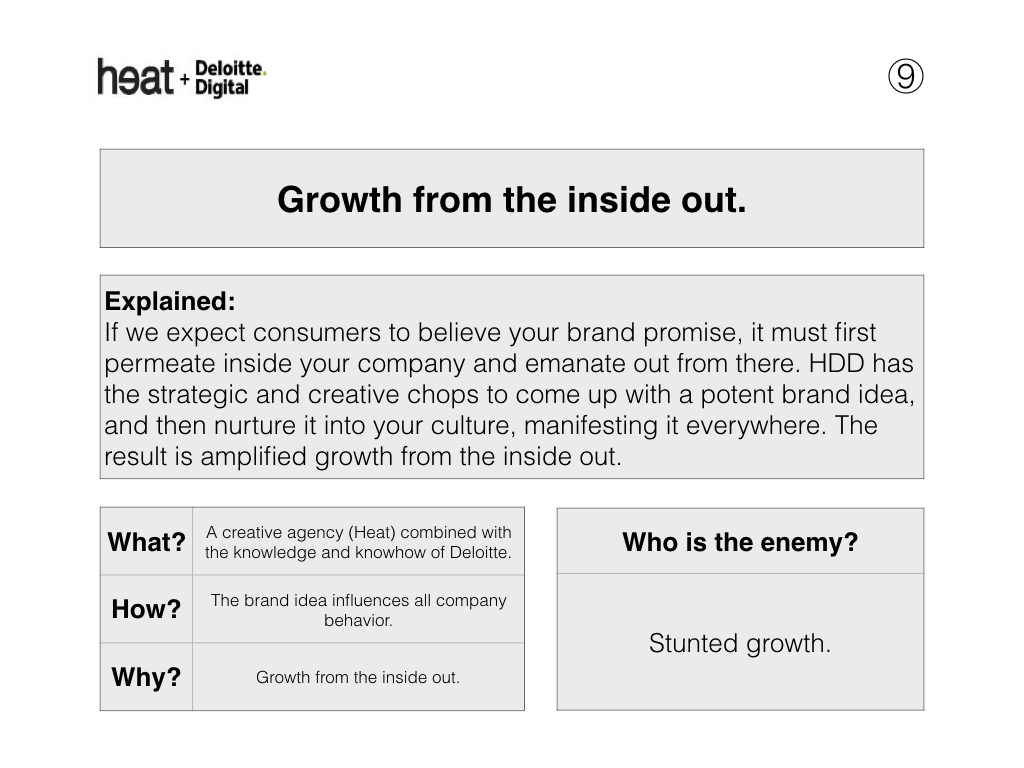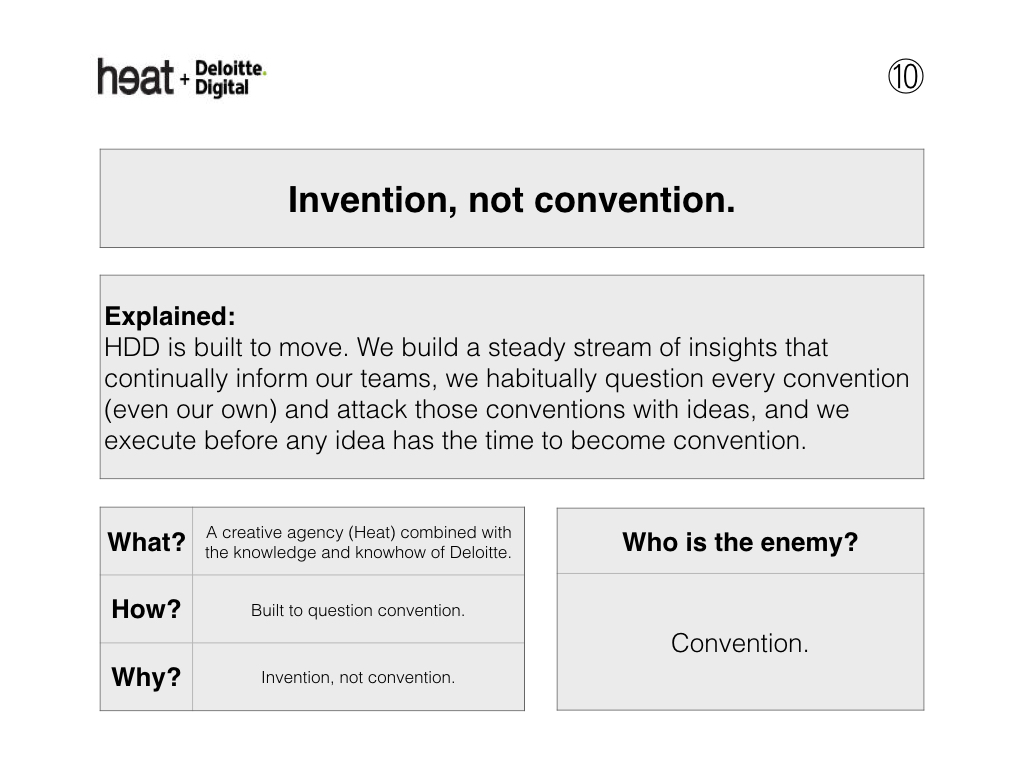 The winner was "Everything is branding," and we arrived there relatively quickly. It was a great position because now, with the combined entity, everything could actually be branding. From the way products are made to the call centers to digital communications to advertising. All of it could now be "branded" because of the combined forces of Heat and Deloitte Digital.
Now it was time to write the manifesto for that idea.
manifesto
It was like writing one of my Forbes posts. And was so nice to have such substance to work with. It's truly a different offering. This manifesto was fun to write.
Click to enlarge:
This idea became the galvanizing force for the next 8-12 months at Deloitte Digital. It was the way they spoke about their offering to current clients, prospects and even the market. The idea even inspired thought leadership presentations and pieces like this Digiday article, "Everything is branding: The expanding influence of the CMO."